CHICAGO — Laurie Viets started calling Chicago Public Schools three weeks ago to make sure her son had a bus ride for the first day of school Monday.
After extended waits on hold, Viets was given the name of the bus company serving her son's school, she said. She began calling the company Thursday, but she "couldn't get any real human on the line," she said. When no bus came Monday, Viets waited 30 minutes to speak with someone at CPS — and was told the district didn't have a report of her family requesting a ride for her son, she said. 
Finally, officials told Viets the soonest her son could secure a spot on a bus would be Sept. 7, she said. Viets' son has autism, cannot get to school independently and has transportation included in his individualized education program.
"I feel screwed because I thought I did my due diligence, sitting on hold, calling back the school, just to hear today he has not been routed at all and isn't in the system," Viets said. "Now we're scrambling trying to figure out who I could ask to drive him."
Parents said they've spent hours calling CPS throughout the summer, often not getting through and, when they do, they are encouraged to accept a $500 monthly stipend to arrange their own transportation.
CPS got buses to "the vast majority of diverse learners" ahead of its first day of school, spokesperson Evan Moore said. But parents said buses didn't show up or have travel times that exceed the up-to-90-minutes each way previously promised by CPS.
One parent said her child is traveling four hours to and from school.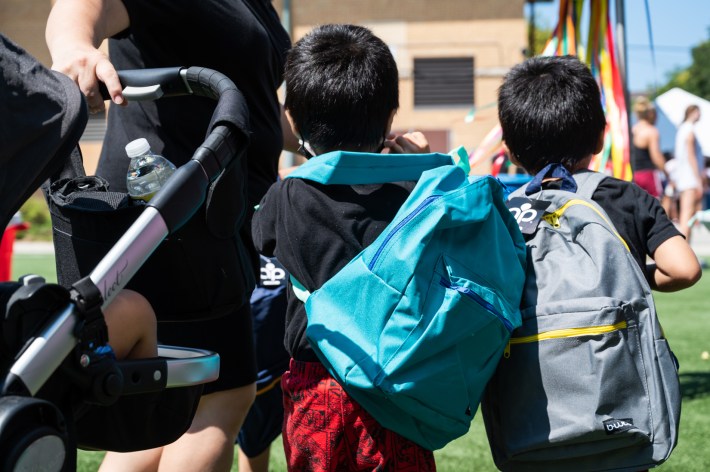 The issues echo problems CPS had last fall, when about 2,100 CPS students were left without a ride on their first day due to a driver shortage. Many struggled to get bus rides for months.
The school district is legally required to provide transportation for students with special needs, so it prioritized seats on buses for those kids.
Earlier this month, a district spokesperson said CPS was still facing a driver shortage, with 430 vacant spots, but it would be able to fulfill all the 15,700 ride requests submitted by early August.
CPS leaders now aim for all rides for highest-priority students to be arranged by the third week of school, which starts Sept. 5, Moore said. Families of students with disabilities who don't get bus rides routed will get a $25 daily stipend, a spokesperson said. 
CPS has informed some general education students in selective programs they won't have a space on the bus and can instead receive a free CTA pass, Moore said. 
In emails to parents obtained by Block Club, the school district has cited a national shortage of drivers for "continuing to make transportation a challenge." CPS employs 15…


Read More:As Chicago Public Schools Open, Buses For Students With Special Needs Are