GOP Rep. Liz Cheney, once a rising star in the Republican Party and considered a potential speaker of the House, told ABC News Chief Washington Correspondent Jonathan Karl she has no regrets about her political career, including her landslide primary election loss in Wyoming on Tuesday, saying she is now laser-focused on keeping Donald Trump out of the White House.
In an exclusive wide-ranging interview for ABC's "This Week," Cheney also discussed the FBI search at the former president's Mar-a-Lago estate – calling the investigation a very serious development and saying she is "ashamed" at some of her Republican colleagues who have attacked the Justice Department and the FBI.
Cheney, who serves as vice chair of the Jan. 6 Select Committee investigating the Capitol attack — and speaking with Karl in the committee hearing room — also said she still hopes former Vice President Mike Pence testifies before the panel in the near future, adding that conversations with his legal team are ongoing.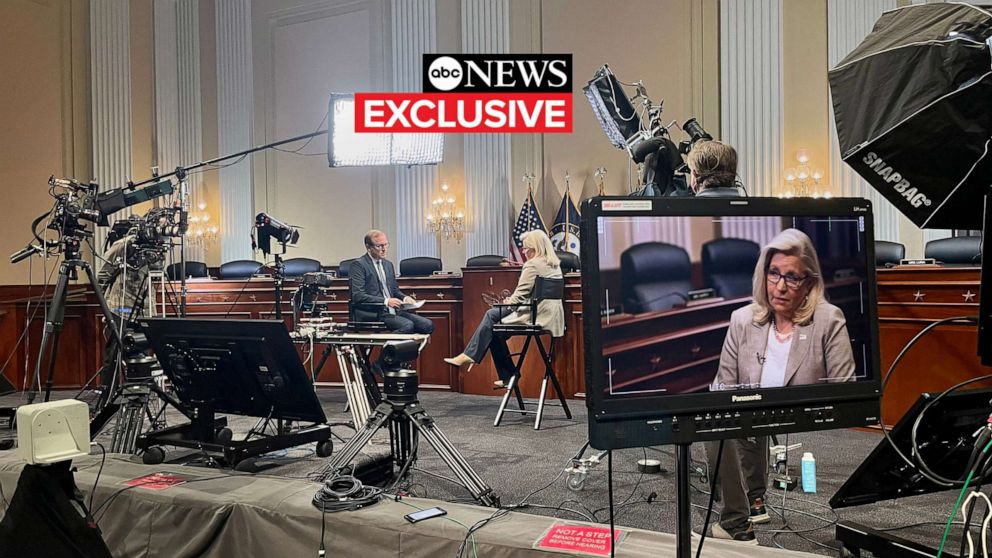 Cheney 'ashamed' at Republican colleagues' reaction to Mar-a-Lago search
During her sit-down interview with ABC's Karl, Cheney weighed in on the FBI's search executed at Trump's Mar-a-Lago residence earlier this month and said she was ashamed that congressional Republicans had leapt to Trump's defense and had accused the Justice Department of political malice.
"That's a very serious thing. I think that when you think about the fact that we were in a position where the FBI, the Department of Justice, felt the need to execute a search warrant at the home of a former president — that's a really serious thing for the nation," she said.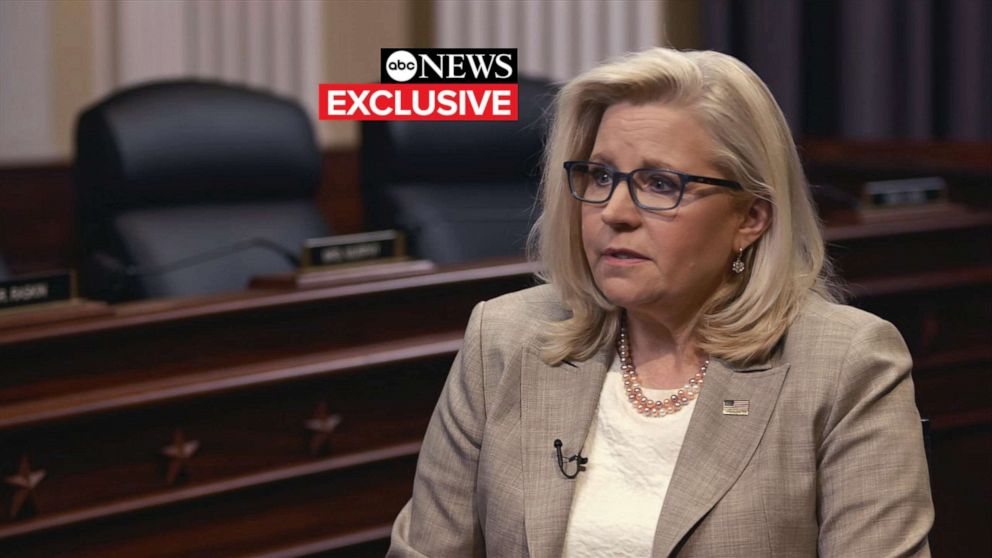 The redacted copy of the search warrant released sent shockwaves through Washington, as it revealed the Justice Department was investigating the potential violation of at least three separate criminal statutes in its search of Mar a Lago, including obstruction of justice and one crime under the Espionage Act.
A property receipt accompanying the warrant shows agents seized multiple boxes of documents of various classifications, including one set referring to "classified/TS/SCI documents" (the acronym stands for top secret/sensitive compartmentalized information that not everyone with even top-secret clearance can view) and four other sets of top-secret documents.
Trump's team has yet to take court action despite publicly trying to pressure the Justice Department to release the full affidavit underlying the warrant.
Trump in recent days has called for the "immediate release" of the affidavit while leveling various attacks at the FBI and Justice Department, while also demanding over his…


Read More:Liz Cheney on stopping Trump, Pence testifying on Jan. 6: 'This Week'