The ongoing COVID-19 pandemic feels like a chilling case of life imitating art via Emergency Declaration, the gripping new Korean blockbuster film about a fictional virus outbreak, which was devised years before the pandemic.
Starring Parasite actor Song Kang-ho (named Best Actor at the 2022 Cannes Film Festival) and Screen Actors Guild award nominee Lee Byung-hun (the Front Man character from Squid Game), the film traces the unprecedented outbreak of a mysterious virus aboard a plane following a terrorist attack.
"Everything happening right now is shocking and frightening, we're all just caught in a disaster that none of us wanted"—the poignant words spoken by Lee's character Jae-hyuk in the film's most heartbreaking scene marks a telling moment of today's times.
Emergency Declaration writer/director Han Jae-rim—who has worked with some of South Korea's biggest stars on various films, including Squid Game star Lee Jung-jae and Jung Woo-sung from the new film Hunt, Yoo Ji-tae from the Korean spin-off of Money Heist and Kim Min-hee from BAFTA winner The Handmaiden—was offered this film project a decade ago, years before COVID-19 existed.
Speaking to Newsweek from Seoul, the South Korean capital, Han explained he had no idea that a fictional crisis situation he'd created in his mind would later play out in the form of a global pandemic.
His latest film sees an unknown virus spread like wildfire on the plane, where the infected are later effectively quarantined. News of the outbreak sees countries close their borders to prevent the virus from entering their land as the plane, now full of the diseased, makes desperate attempts to access any airport in the nearest country.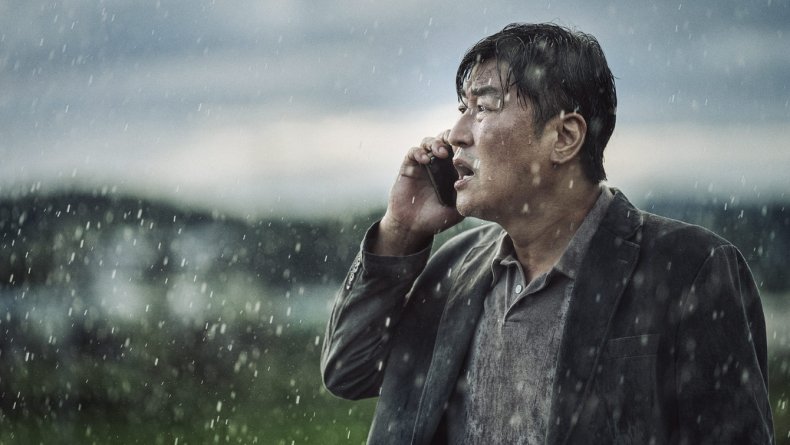 Han said that "while the idea of a plane disaster was attractive at the time, I wasn't sure what kind of story and message I wanted to convey with it."
The director finished writing the script in July 2019 and COVID-19 first broke when the film shoot was about to begin. "I was anxious and couldn't even begin to imagine this [COVID-19] becoming a pandemic," but the outbreak "gradually became worse" just after filming commenced.
"The existence of a terrifying infectious disease spreading around the world was really scary and sad. As the outbreak deepened and witnessing the scenarios from a script I'd written unfold before me in reality, it felt like the present day was serving as a spoiler for the film," Han said.
The pandemic forced the film shoot to follow stricter quarantine measures, but it didn't change the course of the script, "which already had a thorough continuity," the director said.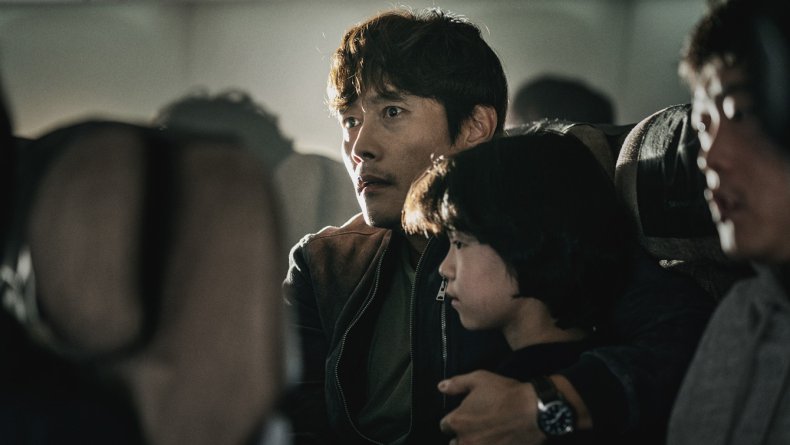 Much of what Han planned to convey in the film was already being mirrored in the real world, from "the…


Read More:"Emergency Declaration" director on COVID providing "spoiler" for the film