Russia is holding nuclear drills in the Ivanovo province, northeast of Mosco, Russian sources reported.
Interfax, an independent Russian news agency, cited the Russian Ministry of Defense as confirming the drills were being held by nuclear forces on Russian soil.
According to Interfax, some 1,000 servicemen are involved in the drills which Reuters described as "intense maneuvers" using more than 100 vehicles including Yars intercontinental ballistic missile launchers.
The report follows the announcement that the U.S. has approved a $700m package of security assistance to be sent to Kyiv, which will include helicopters, anti-tank weapon systems and medium-range high mobility artillery rocket systems.
These are the kind of weapons Ukrainian leaders have been pleading for over the past couple of weeks, with both Ukraine's President Volodymyr Zelensky and Foreign Minister Dmytro Kuleba asking Western countries to provide Kyiv with armaments able to match Russia's firepower.
President Joe Biden said the mid-range rockets will allow Ukraine to "more precisely strike key targets on the battlefield" — although it clarified that the new package of weapons will be used on Ukrainian territory only, and won't seek to hit Russian target in the Russian territory.
These rockets could help Ukrainian troops target Russian artillery as well as take out Russian positions in cities where fighting continues. But their deployment won't be immediate: Ukrainian troops will need training on the new systems, which could take up to two weeks.
Meanwhile, fighting has intensified in Ukraine's Severodonetsk, where Russian troops have reportedly advanced towards the center of the city. Luhansk's regional governor Serhiy Haidai said that invading forces have taken over most of the key eastern city.
Capturing Severodonetsk is considered a crucial step for Moscow to reach its goal of "completely liberating" the Donbas region. Like Mariupol before it, the city has almost been brought to its knees, mayor Oleksandr Striuk saying that about 60 percent of the city has been destroyed.
"The city is essentially being destroyed ruthlessly block by block," Striuk said.
Approximately 13,000 civilians are still sheltering in the city which was once home to more than 100,000 people.
Securing the position of its troops in Donbas before the arrival of more advanced military equipment and weapons being sent by Western countries to Kyiv is now expected to be a priority for Moscow.
Update, 6/1/2022 4:15 a.m. EDT: This article has been updated to provide additional context.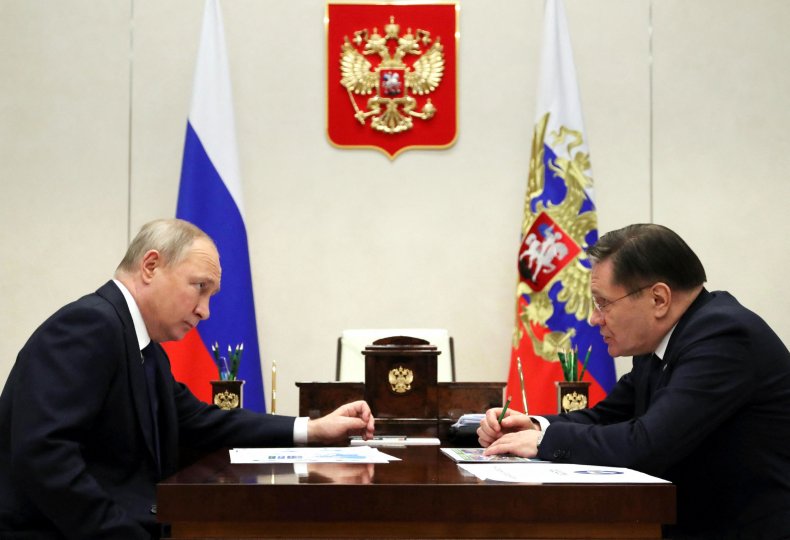 Read More:Russia holds nuclear drills as Biden sends rockets to Ukraine