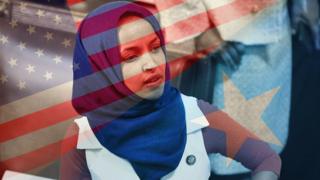 In our series of letters from African journalists, Ismail Einashe considers how Somalia has become caught up in the US election campaign.
President Donald Trump is making Somali-American congresswoman Ilhan Omar one of the bogeywomen of his campaign for re-election to the White House in November – and by proxy her country of birth Somalia.
In his most recent attack, at a campaign rally in Tulsa, Oklahoma, he tore into the 37-year-old alleging that she wanted to bring the "anarchy" of Somalia to the US.
"She would like to make the government of our country just like the country from where she came – Somalia. No government, no safety, no police, no nothing, just anarchy. And now, she's telling us how to run our country. No, thank you."
Ms Omar, who arrived in the US as a child refugee in 1995, is the congressional representative for Minnesota, which includes the city of Minneapolis where African-American George Floyd was killed by police in May, reigniting Black Lives Matter protests.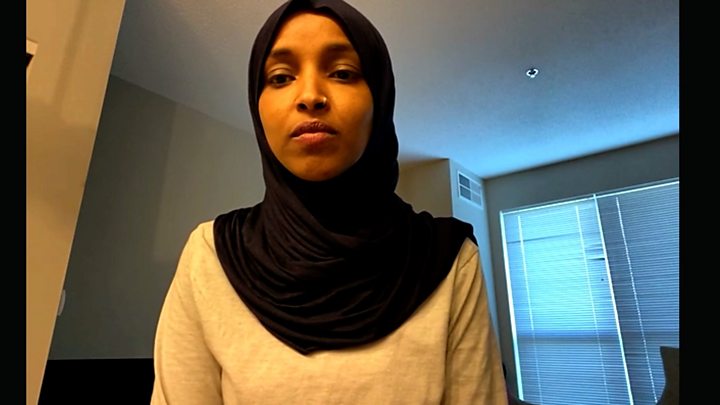 But it was Ms Omar's Somali heritage the president chose to focus on in Tulsa, perhaps to distract from all the turmoil and unrest closer to home.
In response Ms Omar said his remarks were "racist". She added that his anger came out of a recent poll that had shown him trailing his rival, Democratic presidential candidate Joe Biden, in her state, which is home to a large Somali-American community.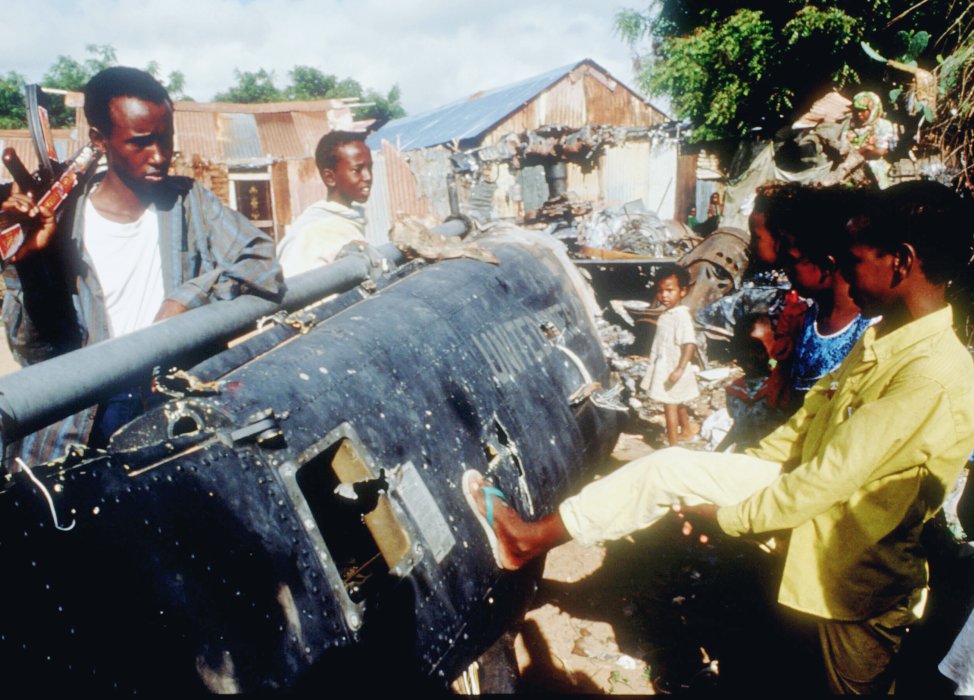 Getty
Perhaps the view of Somalia for Mr Trump and his supporters is still tarnished by events in 1993… when US troops launched a disastrous raid in the Somali capital"
The president described Ms Omar as a "hate-filled, American-bashing socialist", warning she would have a role in shaping the country if Mr Biden were to win.
This is despite the fact that the pair are on the opposite ends of the Democratic Party – Ms Omar had been a prominent supporter of Bernie Sanders to win the Democratic ticket.
But such rhetoric plays well to his base, so the electoral stage has been set, the cast chosen – and Ms Omar and Somalia have starring roles.
In fact they both debuted last year at Mr Trump's rally in North Carolina where the crowd chanted about Ms Omar: "Send her back! Send her back!"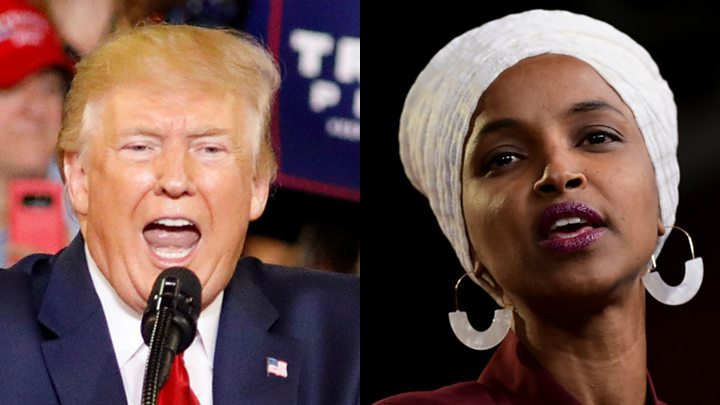 It…