FERDINAND – What started as a small community cabinet shop in 1979 has grown into a commercial cabinet force in the Northwest.
Pacific Cabinets, Inc. (PCI) began in 1979 as the small custom shop of Frei Cabinets (with owner Steve Frei) producing residential custom cabinets and furniture.
"At that time, it was basically Steve and a couple other hands," explained general manager Casey Forsmann. "By 1987, our business had experienced dramatic growth. Incorporating Pacific Cabinets, our emphasis shifted to custom fabrication for a commercial market."
PCI became an ESOP (Employee Stock Ownership Program) in 2017. Founder, Frei, learned about the ESOP opportunity and determined it was the best way to continue on the legacy of PCI by allowing the employees to become 100 percent owners. The buyout process is still ongoing, as it usually takes between five and 10 years, and does not require any out-of-pocket expense to the employees.
PCI currently employs about 70 people at the Ferdinand facility, between the production shop and office. Another five people are in an engineering office in Lewiston, and then there are 12 remote employees who work out of home offices or on job sites in markets throughout the Northwest and in California. 
"We also have union carpenters local to our job sites who average around 30 people, but this does fluctuate, as we work with subcontract installers as well," Forsmann explained. "At any point in time we will range between 115 and 130 people altogether."
Forsmann started at PCI in March of 2008 as an estimator. He had recently graduated from Lewis-Clark State College with a business administration degree and also attended North Idaho College in Coeur d'Alene.
"I was working construction down in Lewiston and heard about an opening back in the community where I grew up on the prairie with PCI and decided to try it out," he recalled. After some time in estimating, he eventually started doing some project management work on specialized laboratory projects before also becoming the full-time estimating manager. He eventually moved into the operations manager position, which oversaw the production and engineering facilities, and then finally moved into the general manager position.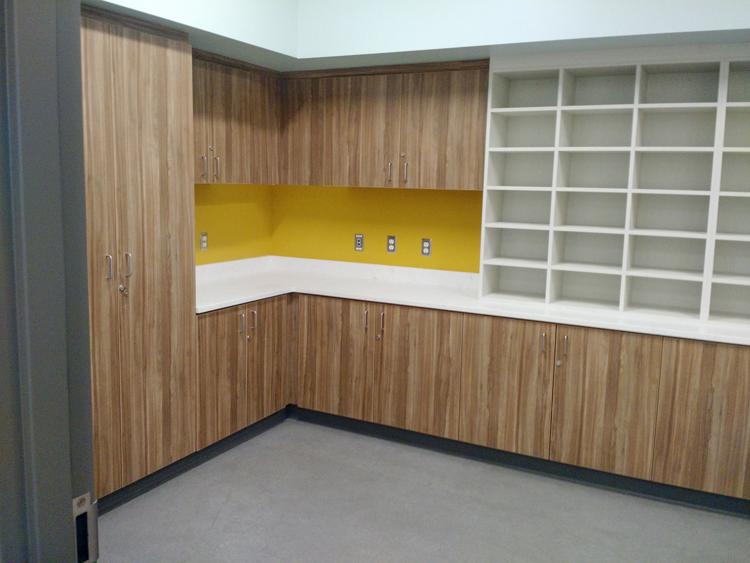 Read More:Pacific Cabinets expands; employees have investment in company